King Air B200 - Instrument panel only version
| Full Panel ->
---
The work-in-progress, beta and full versions will be available to subscribers on Patreon.
Modules:
This panel has typical configuration for King Air 200 / B200 (or C90, B1900) and comes with Pilot side and Copilot side modules. The central radio panel is not included.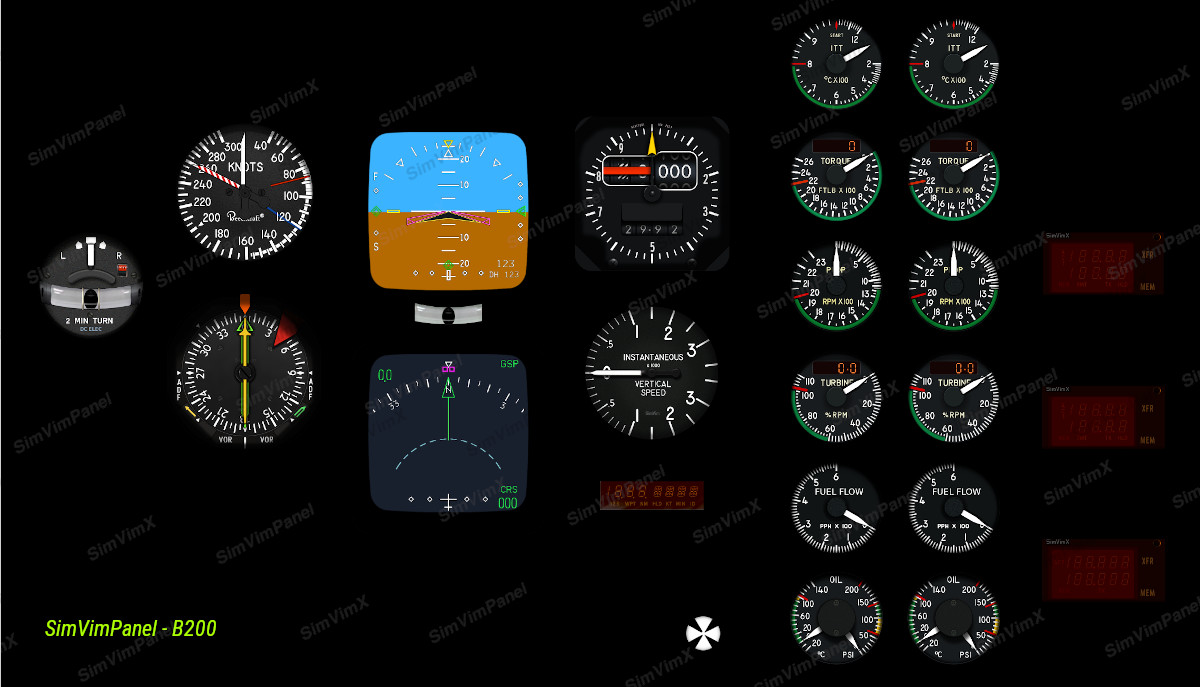 To be added:
Variations of this panel for C90B, B1900 and King Air 350
Expand EFIS-84 and add EFIS-85 functionality
Separate panel modules for annunciators and radio stack
---
Additional modules:
Lower panel with flaps, cabin ALT and VVI indicators, two annunciator panels (upper and lower):
King Air annunciator panels set
A series of annunciator panels for different King Air aircraft models.
KA 200, KA B200 (4 variants):
| | | | |
| --- | --- | --- | --- |
| KA 200 (Prior to BB-453) | KA 200 (BB-453 and after) | B200 (Prior to BB-1444) | B200 (BB-1444 and after) |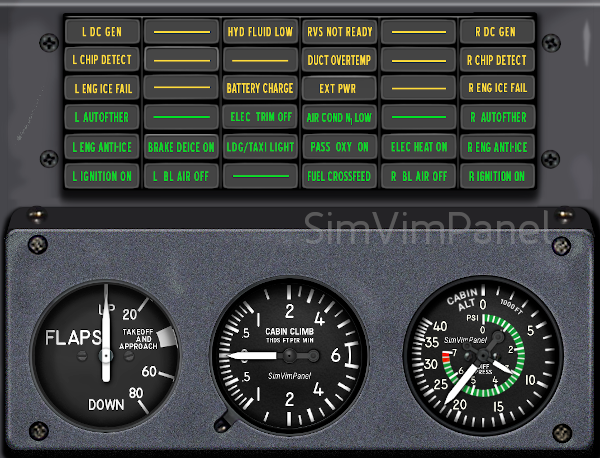 Download:
| Module | Last Updated | Optimal LCD size | Notes |
| --- | --- | --- | --- |
| King Air 200/B200 set | 3 March 2023 | 10" (4/3) | Set native display resolution |
---
B1900, KA300, KA350:
A series of the B1900 and KA350 annunciator panels (3-5 variants) will be available soon: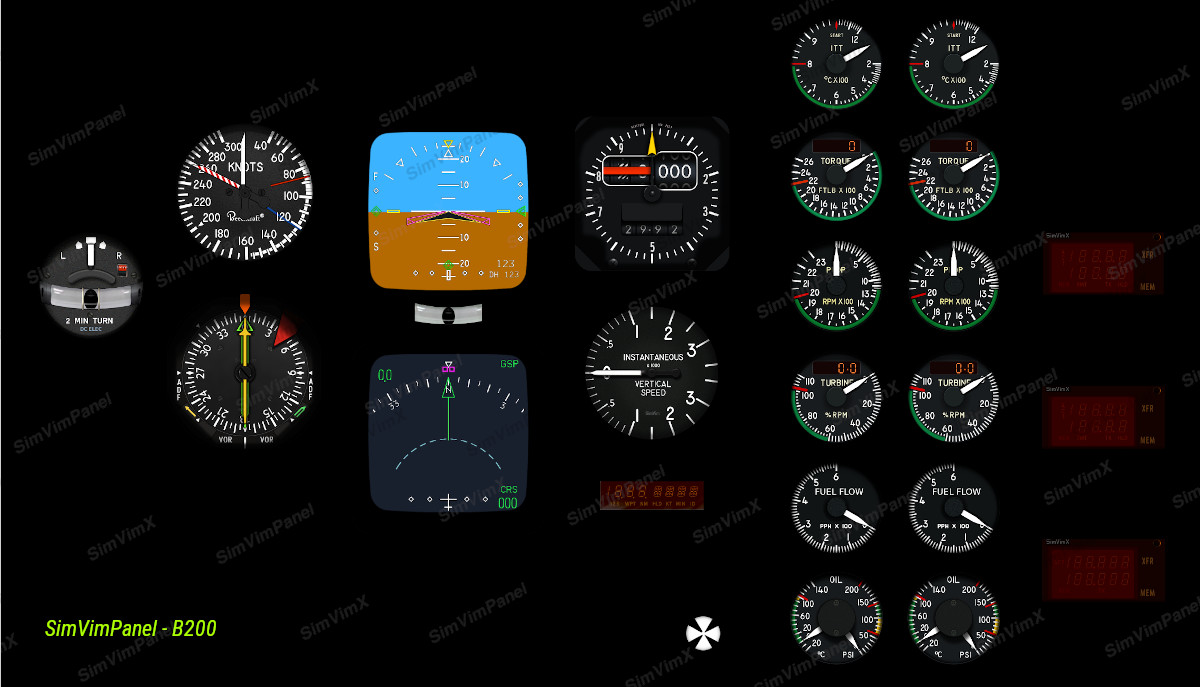 King Air B200 - Full Panel
| Instrument Panel ->
---