Boeing 737 NG - Instrument Panel
| Full Panel ->
---
The full set of the B737 panel modules (instrumental and full textured versions) is currently in development.
The beta versions are available for subscribers (on Patreon or Boosty). DOWNLOAD
The instrument-only version is for those who build a complete panel with cover plates made of plastic, metal, plywood or cardboard covering the monitor screens, containing only cut-outs for instruments and indicators. The full-panel (textured) version will be available, please read here.
There are several SimVimPanel B737 configurations available for using with 4 or 3 LCD screens. 10 possible configurations are included in the conbined B737 module and you can select any of them individually for each Raspberry (or PC) as described in this guide.
---
1. The left main panel module for 23" LCD, Central module for the 14-16" LCD, right main panel module for 23" LCD and lower module (MFD + 2x CDU) for 21.5" LCD: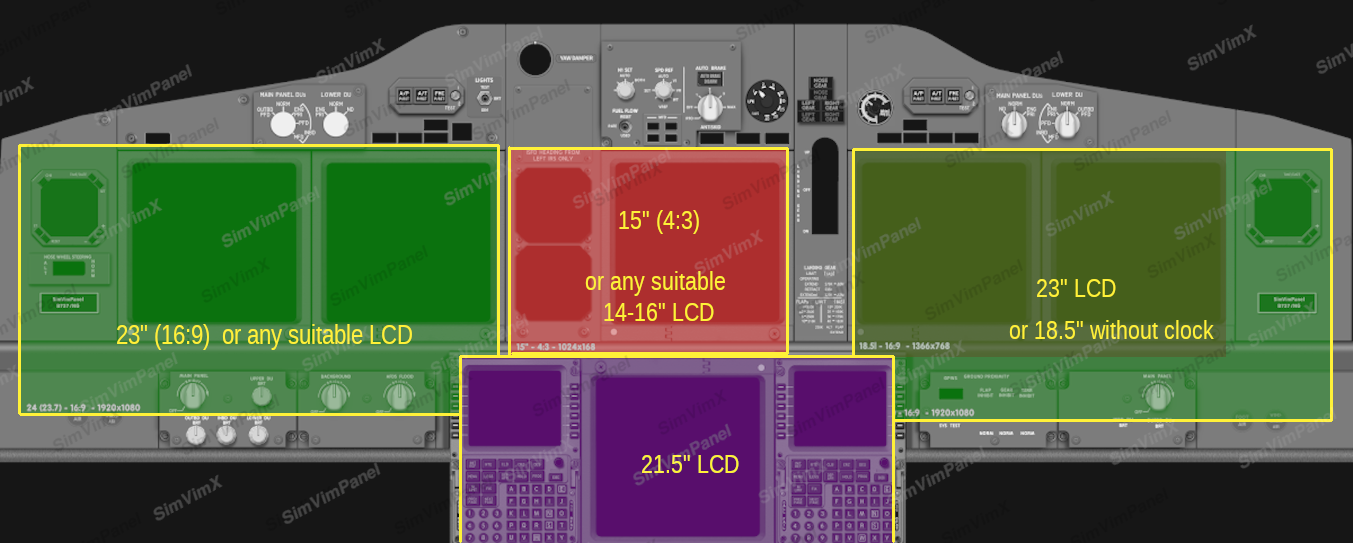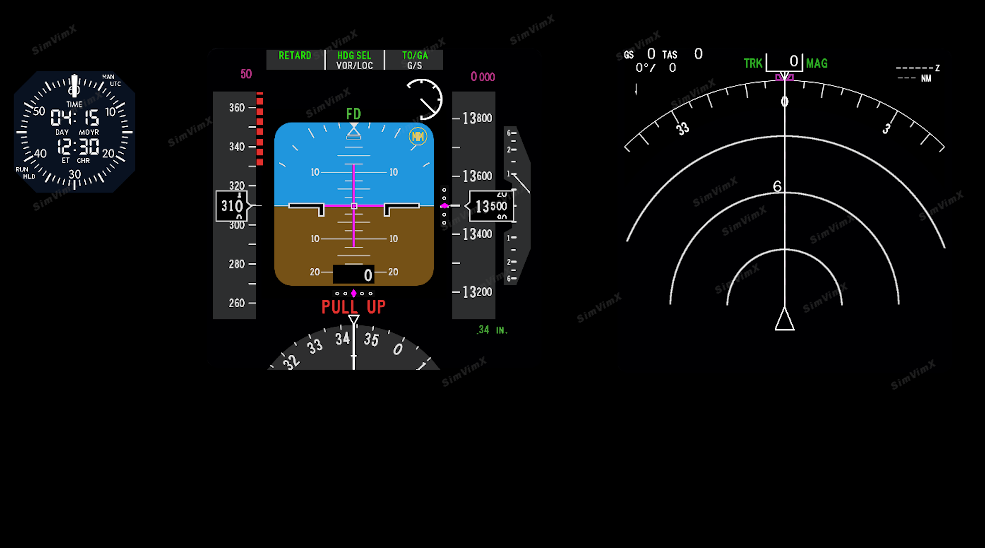 2. The same configuration as above, but if it's more suitable for you, you can use the left PFD+Chrono module for a 15-17" LCD and the central module for a 23". In both cases you can use the right side without the right chronometer for 18.5"LCD.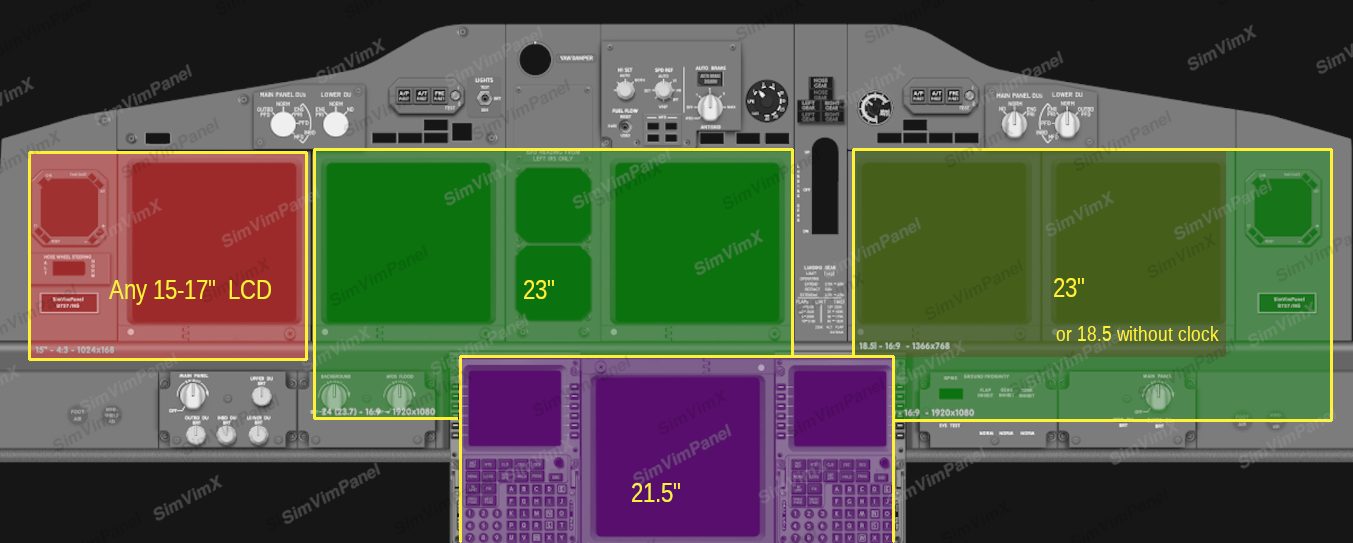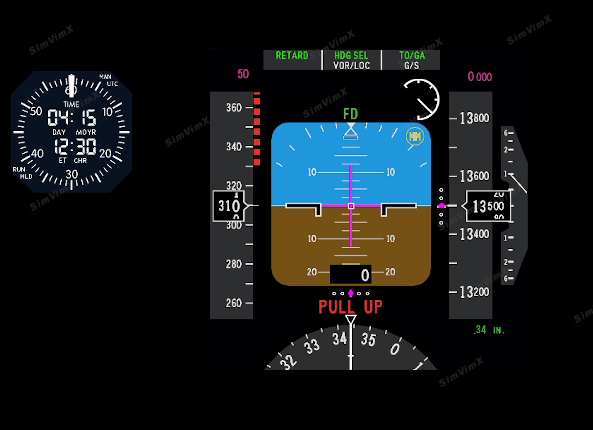 3. If you use chronometers as separate instruments you made (or bought) use two modules for 18.5 LCDs for the left and right PFD/ND and the cental module for a 15" LCD: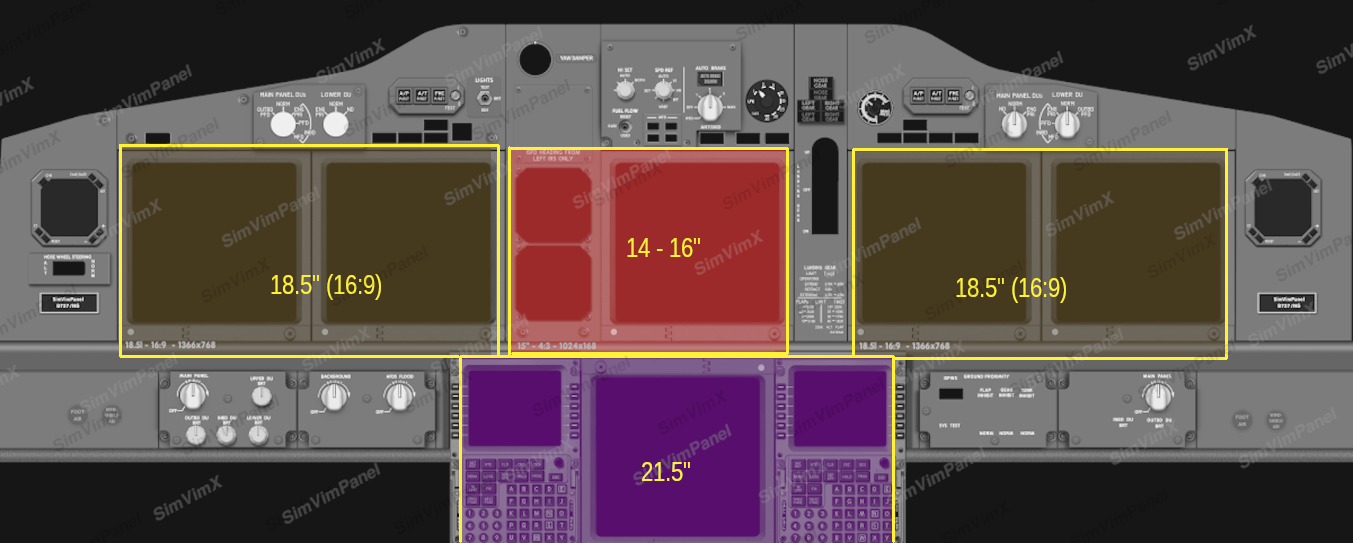 Partial panel design (pilot only side)
For this variant the same modules are used for the main panel, the right side is not used. The only difference is a 15.6" LCD being used for the lower part displaying the left FMS and MFD. But, you can use also MFD+2 CDUs if needed).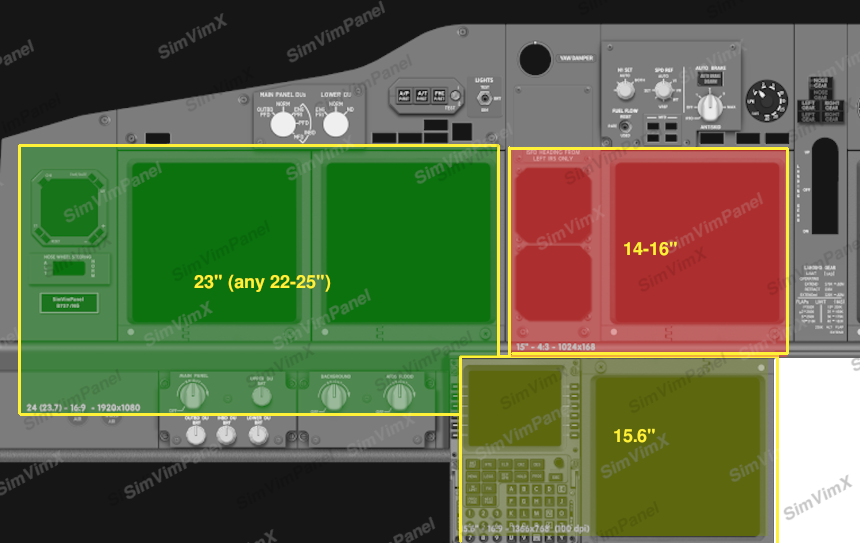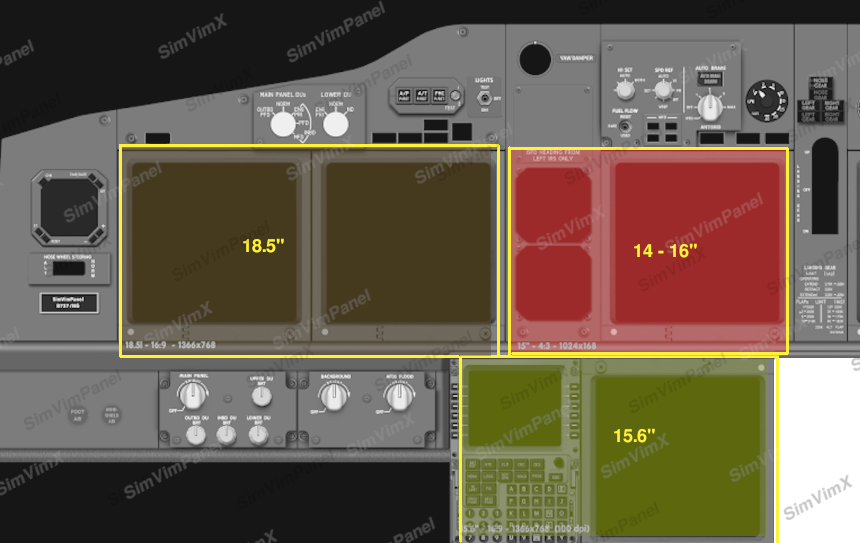 The work-in-progress, beta and full versions will be available to subscribers on Patreon / Boosty or on request.
MFD + FMS
A single monitor ( 18.5" LCD) is used for MFD and 2 CDUs or a single monitor (15.6" LCD) for MFD and left CDU.
An example of how the CDU can be build when using one 15-19" monitor for FMS + MFD is shown at right: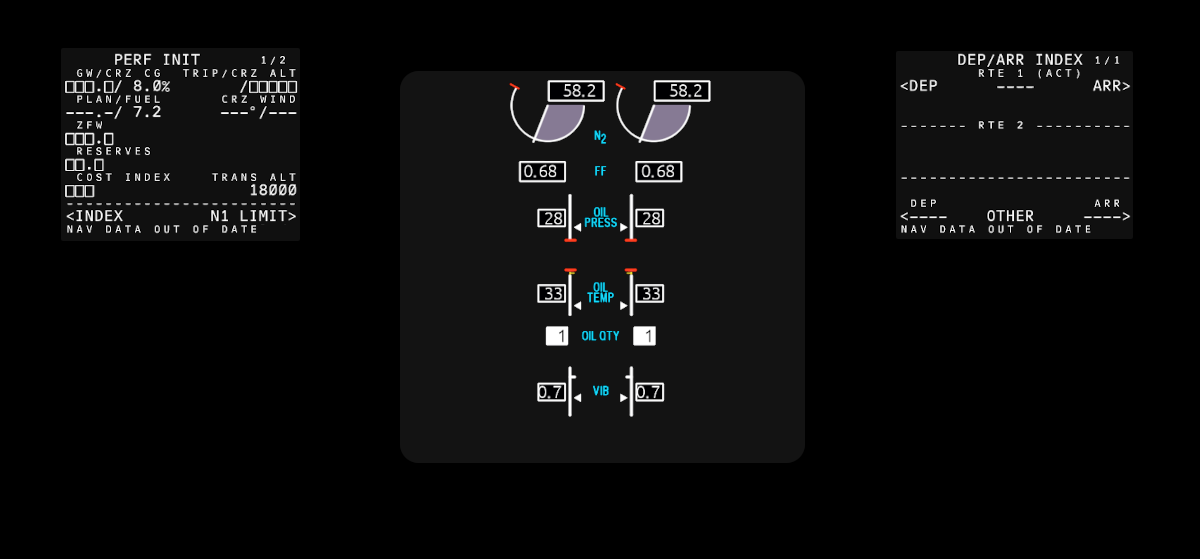 Other (Overhead) modules can be included later, such as Cabin Pressurization Instruments or Electric display.
---
DOWNLOAD
The full set of the B737 panel modules is currently in development, it will be improved eventually. Right now, the Boeing displays in SimVimPanel have all basic functionality implemented, but some modes, like the startup sequence, are still missing. So, the displays just start working in their basic modes as long as there is power. We are going to implement all the different functions gradually as we continue working on the program. The beta versions are available for subscribers on Patreon or Boosty.