SimVimPanel - Mooney M20
This panel (full textured and instruments-only versions) is currently in development.
Only the main instrument panel configuration is available (download below). More options and layouts will be available later.
This SimVim module represents a typical Mooney M20 main panel configuration. Cut-outs template for your cover panel will be available later.
The module can be used with any Mooney M20 model. One of them would be this M20R Ovation.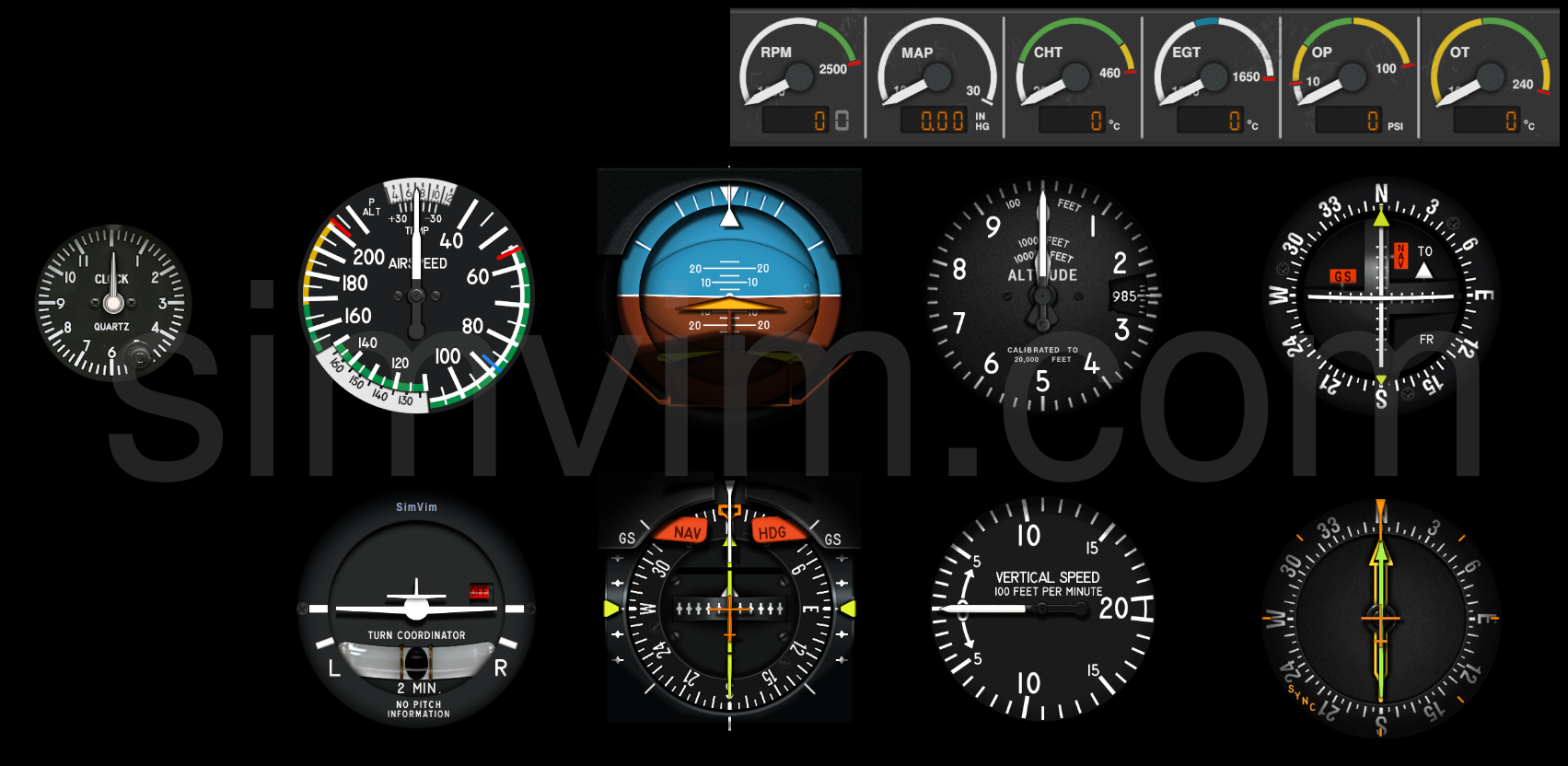 You can use a screenshot of the panel with positioning mode enabled ("L" key) as a reference for making cut-outs for the cover plate - make 80mm holes if you will insert your bezels into the cover plate, or 72mm if you will glue the bezels on top of the cover plate.
Download modules:
DOWNLOAD Mooney M20 main instrument panel
The existing panel can be used with any suitable LCD monitor, it fits an 18.5" screen.