SimVimPanel - Robin DR400
This panel (full textured and instruments-only versions) is currently in development.
Only the main instrument panel configuration is available (download below). More options and layouts will be available later.
---
This SimVim module represents a typical DR400 main panel configuration and cut-outs template for your cover panel: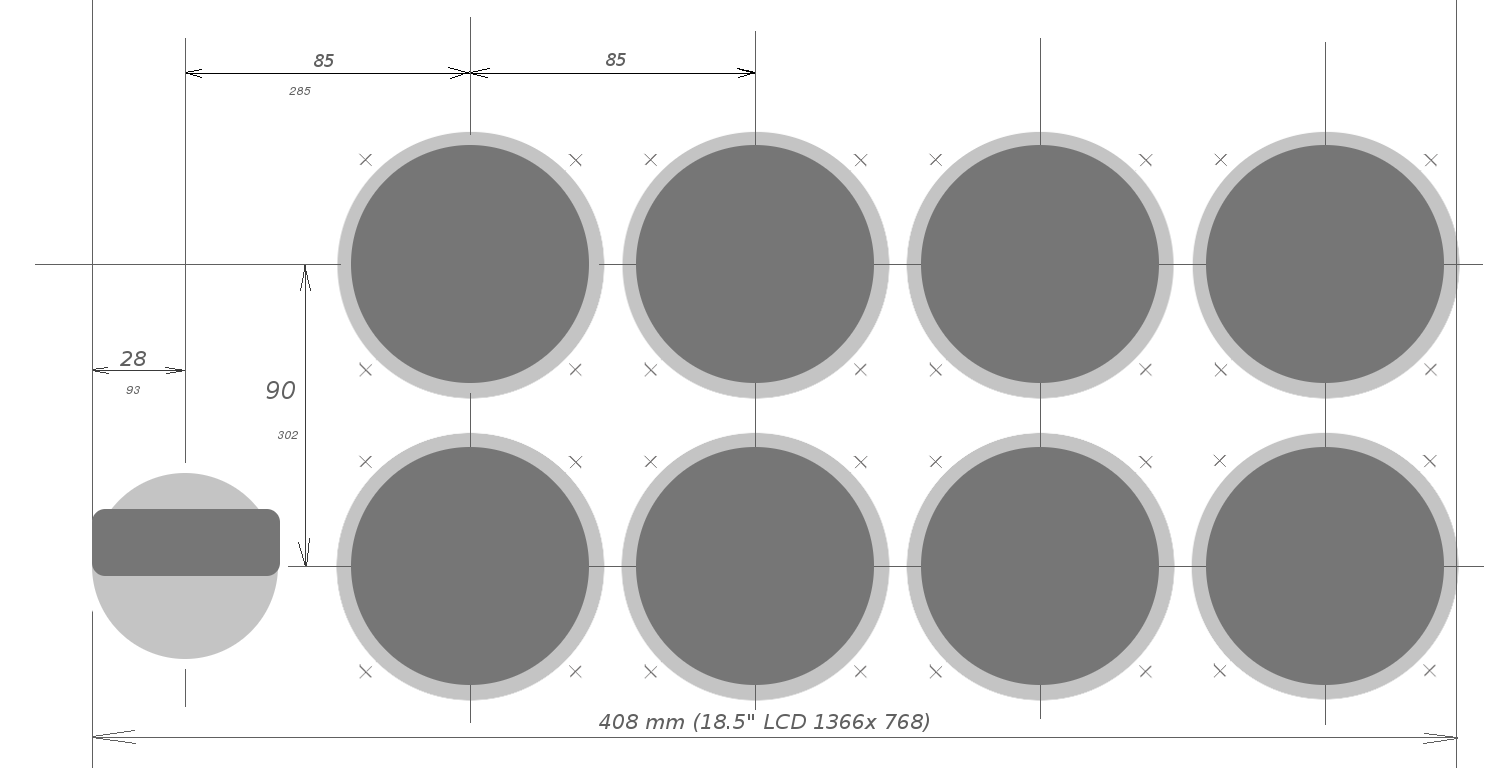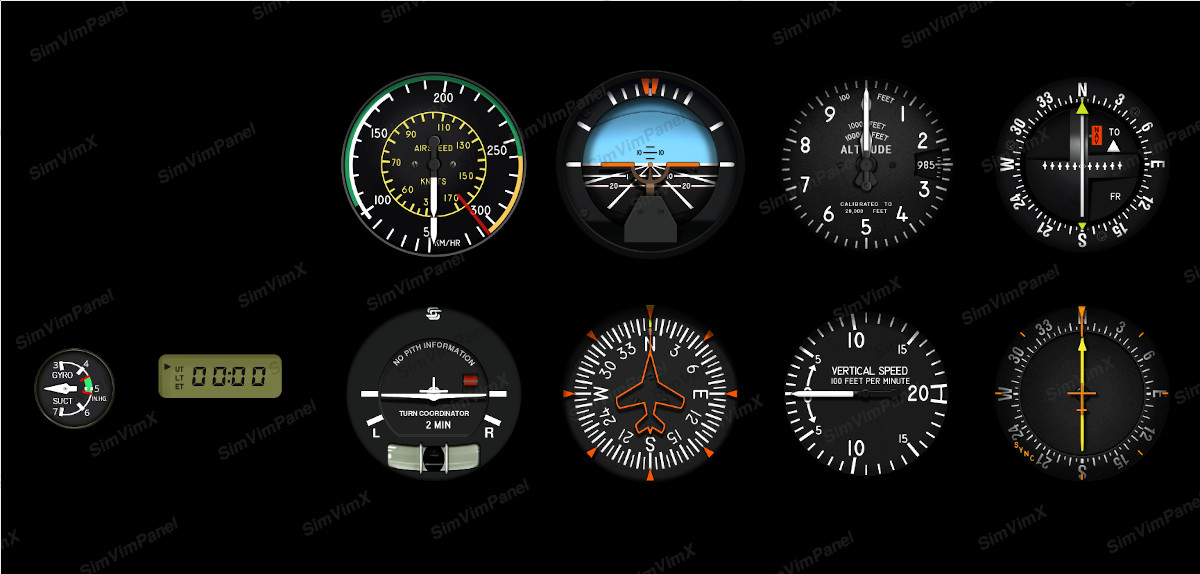 Use the cut-outs template for the cover plate - make 80mm holes (light-gray circle) if you will insert your bezels into the cover plate, or 72mm (dark-grey circles) if you will glue the bezels on top of the cover plate:
Download modules:
DOWNLOAD Robin DR400 Instrument panel
The existing panel can be used with any suitable LCD monitor, it fits an 18.5" screen.