SimVimPanel - Lancair Columbia 300 (Instrument panel)
| Full Panel ->
Work in progress - A few gauges need to be programmed and calibrated (est. July 2023).
The instrument-only version is for those who build a "hardware" panel with cover plates made of plastic, metal, plywood or cardboard covering the monitor screens, containing only cut-outs for instruments and indicators. There are 4 modules available
I. If you are building your cockpit like a real one, with the left small panel located at an angle to the main panel, there are two separate modules - the left small panel with engine gauges for 9-10" LCD screen and the main panel for 17-19" LCD screen: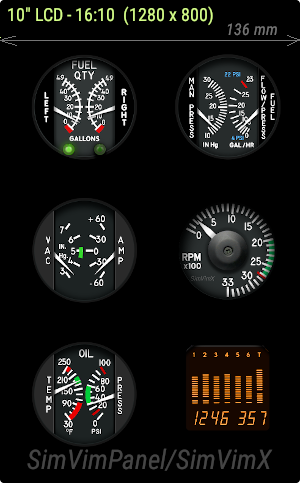 The main panel module is perfectly fit a 17" LCD screen (old 17" monitor with 5:4 ratio and 1280x1024 resolution), as shown above.
Also, the main instrument panel module can be displayed on 19" (5:4 ratio) LCD screen (1280x1024) or 19" (16:10):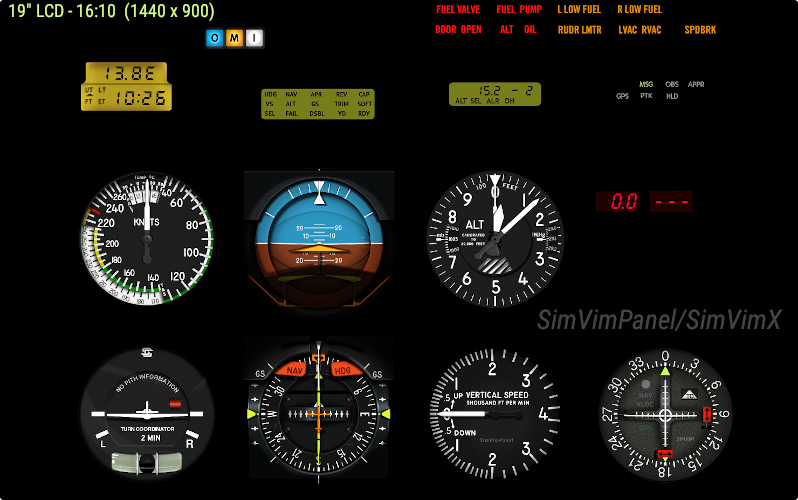 The main panel module above includes upper annunciators and OMI indicators, so you can simply make the appropriate covering "bezels" for them, as for all other instruments.
In case you make the upper annunciatora and OMI indicator using SimVimX parameters assigned to the LEDs here is the main instrument panel for 18.5" (16:9). The upper annunciator are not included and supposed to be made as LED panel:
---
II. If you are building your panel in more simplified way, as a single flat surface you can use this single module - the whole panel (main and engine gauges) for 23-24" LCD:
Lancair Columbia 300 - Full Panel textures
| Instrument Panel ->
The full panel version includes realistic panel and instrument bezels textures in real sizes, with all control elements, including switches, knobs, and brightness zone overlays.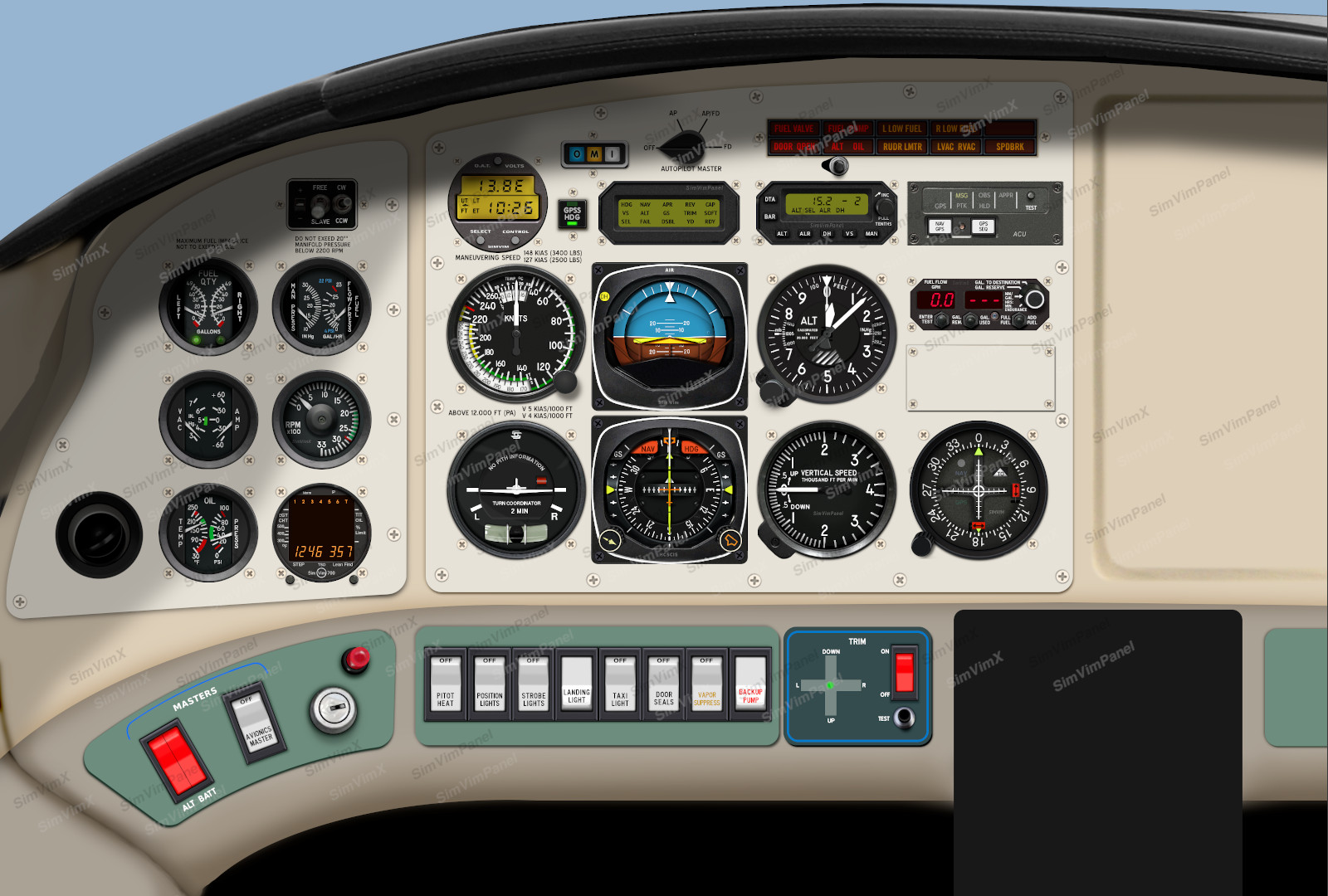 All you need is a monitor of suitable size and resolution connected to any old computer, notebook, mini-PC or Raspberry Pi. All on-screen knobs, buttons and switches can be controlled with a mouse, but at the same time you can assign all needed SimVimX parameters to real switches, encoders and make a simple panel placed below or beside of the monitor or elsewhere.